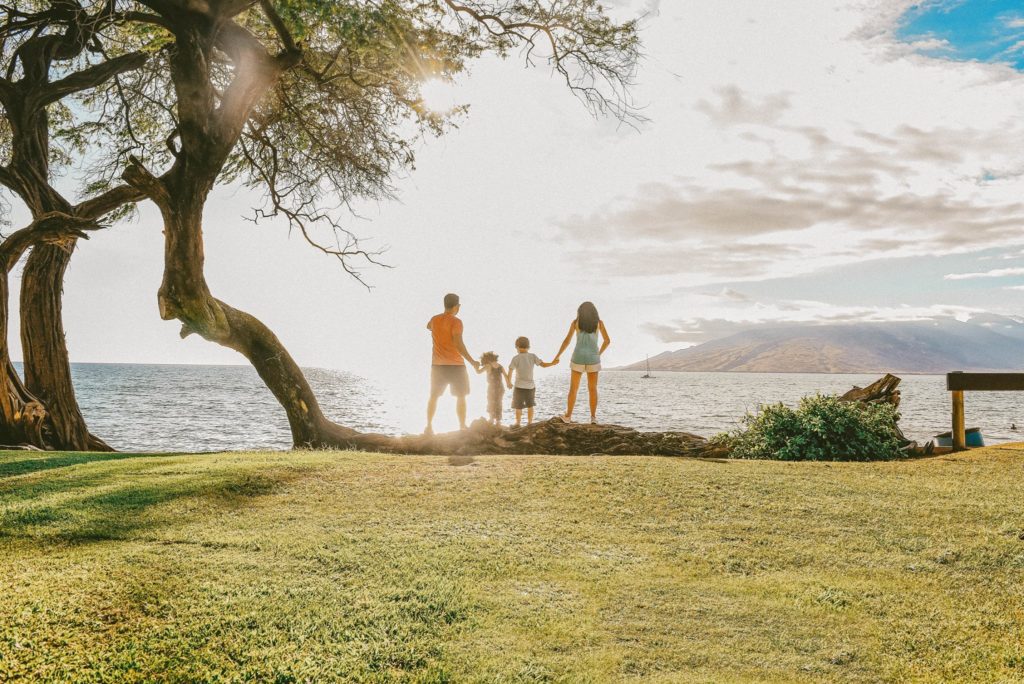 Maui is the perfect playground for all ages with its beautiful beaches, laid back island vibes, and of course the road to Hana. While there are endless beaches to choose from, this list highlights ones that are perfect for kids! If you want to see what else we were up to while we toured Hawaii in a 1979 VW camper van check out this post.
Kamaole Beach II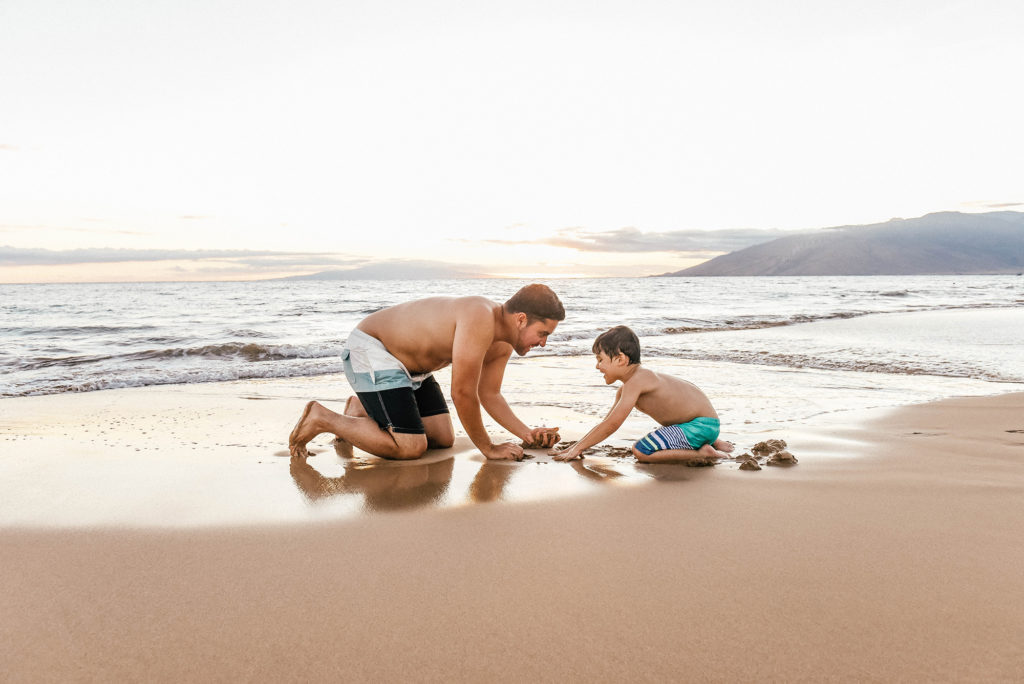 This is an incredible beach to witness a beautiful Maui sunset! The waves are calm, making it the perfect place for kids to build sand castles and play on the shoreline. This beach is close to town so you can take breaks with a quick walk to Beach Street Maui Shaved Ice or grab an incredible breakfast at Kihei Caffe that has a great kids room so you can eat while your kids play!
Baby Beach, Sprecklesville Area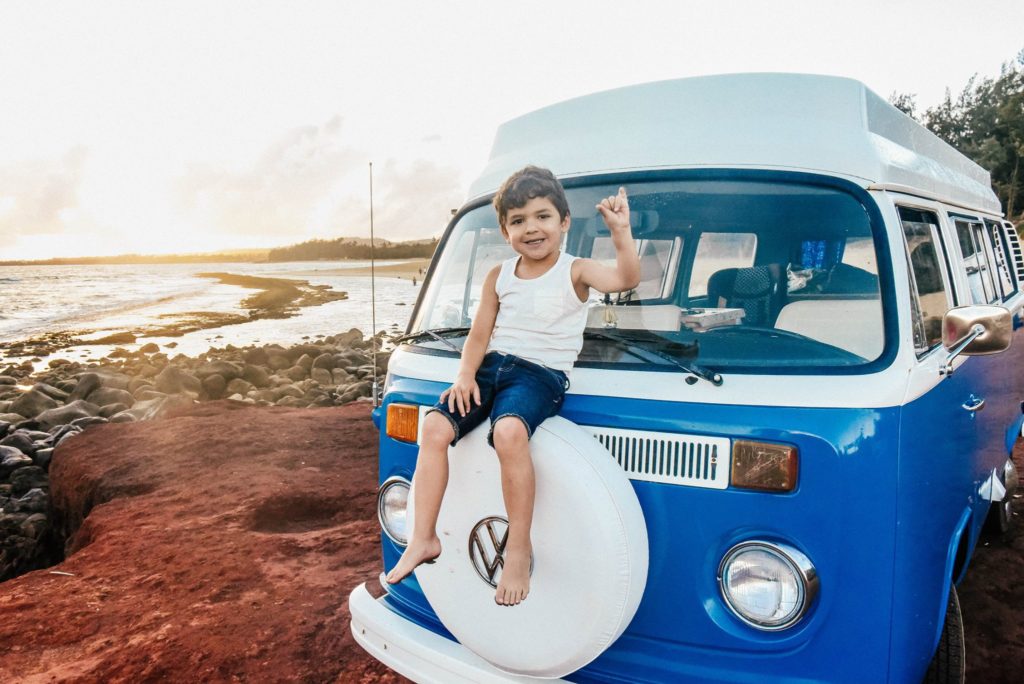 If you want to see one of the most beautiful sunrises, head on over to Baby Beach. You won't be disappointed! When entering the beach, you will be greeted by picturesque red clay and rocks that truly light up as the sun greets you. Walk a few feet and you will find soft sand and a perfect place for babies and toddlers to enjoy the water. With a natural break on this beach, the waves never hit the shore, creating a pool perfect for a nice relaxing day!
Ho'okipa Beach Park (Paia)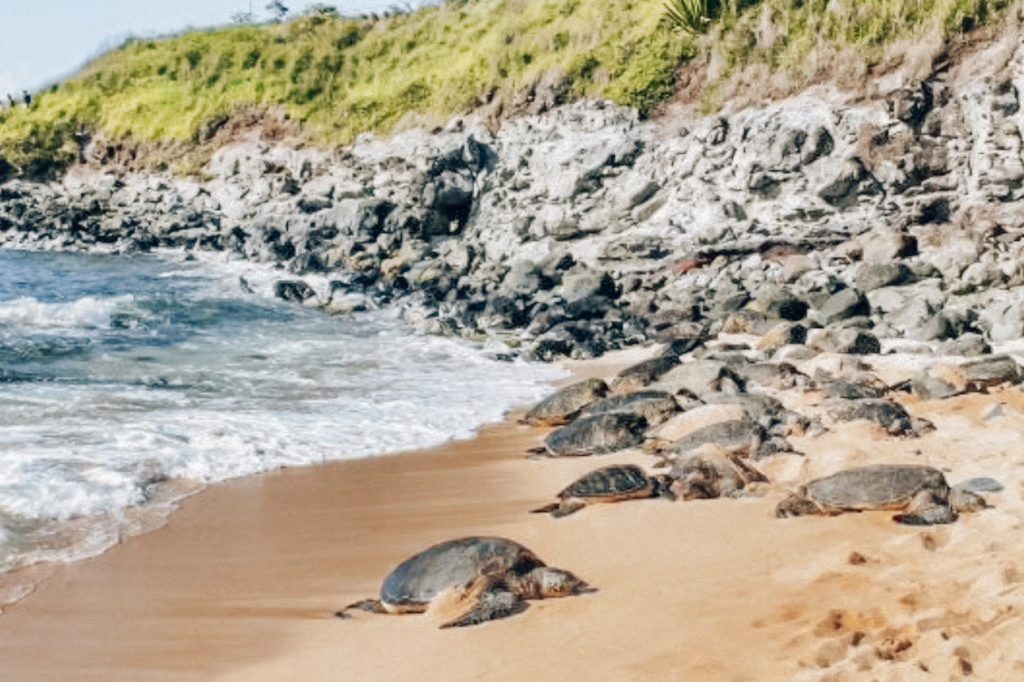 If you want to be up close and personal with turtles, definitely add Ho'okipa to your list! This beach can get busier than others, but with beautiful snorkeling and turtles right off the shore it is easy to see why! This beach has something for everyone with an area for snorkeling (around turtles), an area with waves for surfing, and a protected area for kiddos to play. Everyone in the family is guaranteed to have a good time.
Baldwin Beach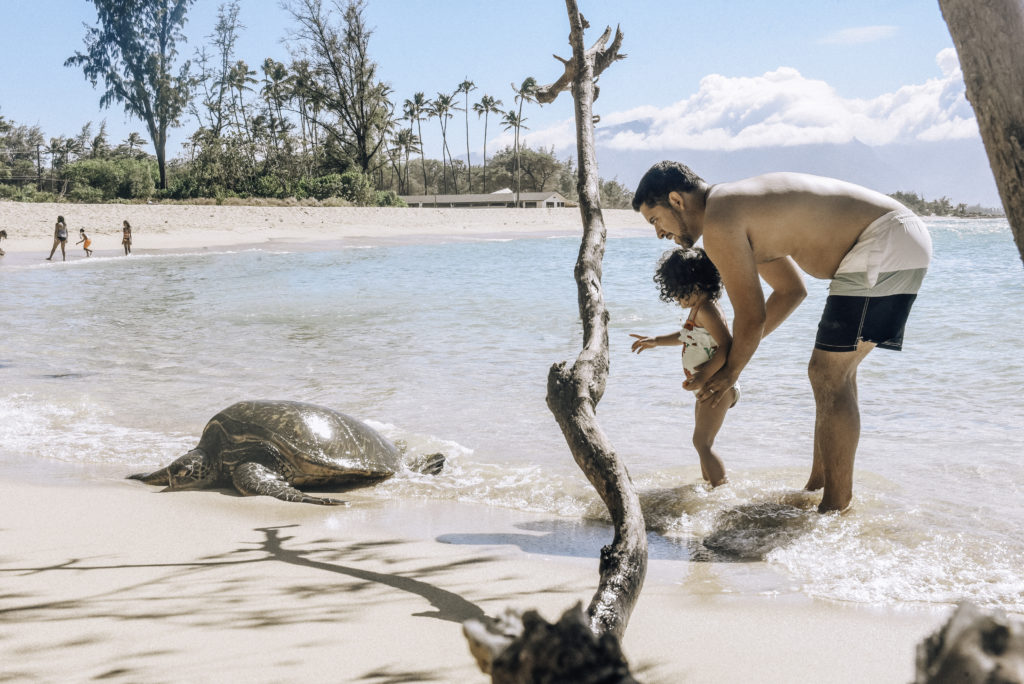 This fun beach is absolutely gorgeous and a great place to meet locals. There can be turtles as well, but not as many as at Ho'okipa. A fun gem on the North part of the island. Don't forget to check out the drum circles that occur on Friday evenings!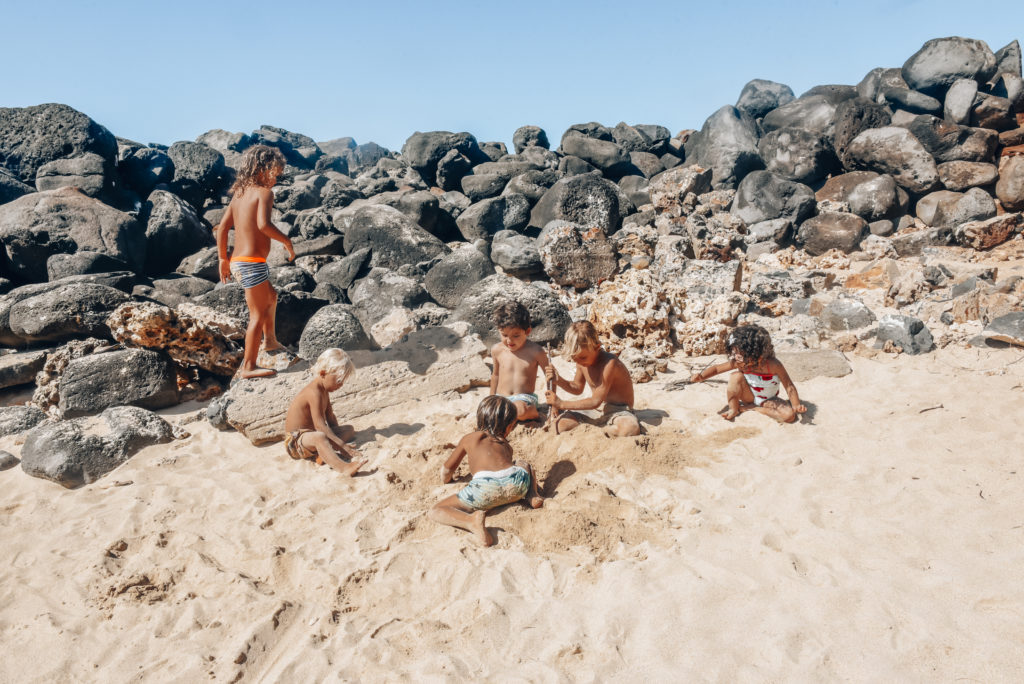 If you would like to learn more about our trip to Hawaii check out:

Do you love this post? Save it on Pinterest!