So, our Year of Bold has come to an end, and with it came some incredible travel experiences for our family! In all, we flew 32,019 miles on 27 flights to 12 countries and 48 cities in about 6 months. Although we pretty much enjoyed all of the places that we visited, we do have 5 experiences that truly captivated us, entertained us, and ultimately moved us. These experiences, for us, embody the essence of family travel. So without further ado, here they are!
6. A Magical Stay at the Dhara Dhevi Resort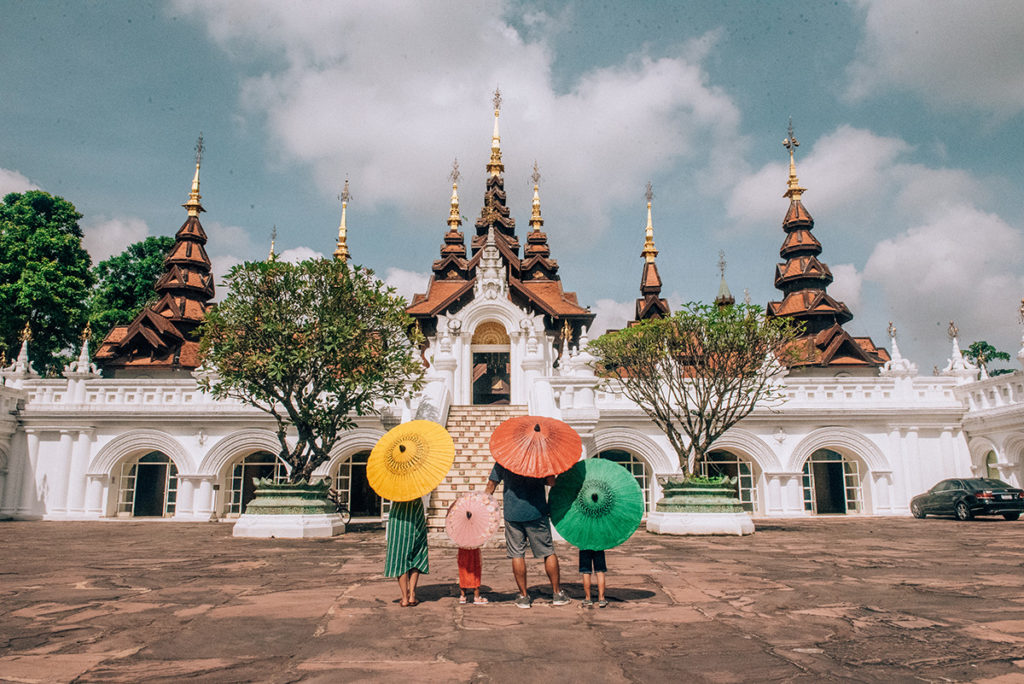 As we planned our travels through Southeast Asia, one dream brand that we would be honored to work with was the Dhara Dhevi Resort in Chiang Mai, Thailand. The resort, which pretty much could be its own city, features incredible architecture and great family activities. During our stay we got to work out together at a Thai Boxing lesson, learn about rice farming, and practice some meditative watercolor painting (which, with a 2 year old, was less meditative and more painty). The food was absolutely phenomenal, our villa was beautiful, and the activities were fun for the whole family. We feel blessed to have had the opportunity to stay at such a renowned resort!
5. One Week in Paradise at Coastal Escape Koh Yao Noi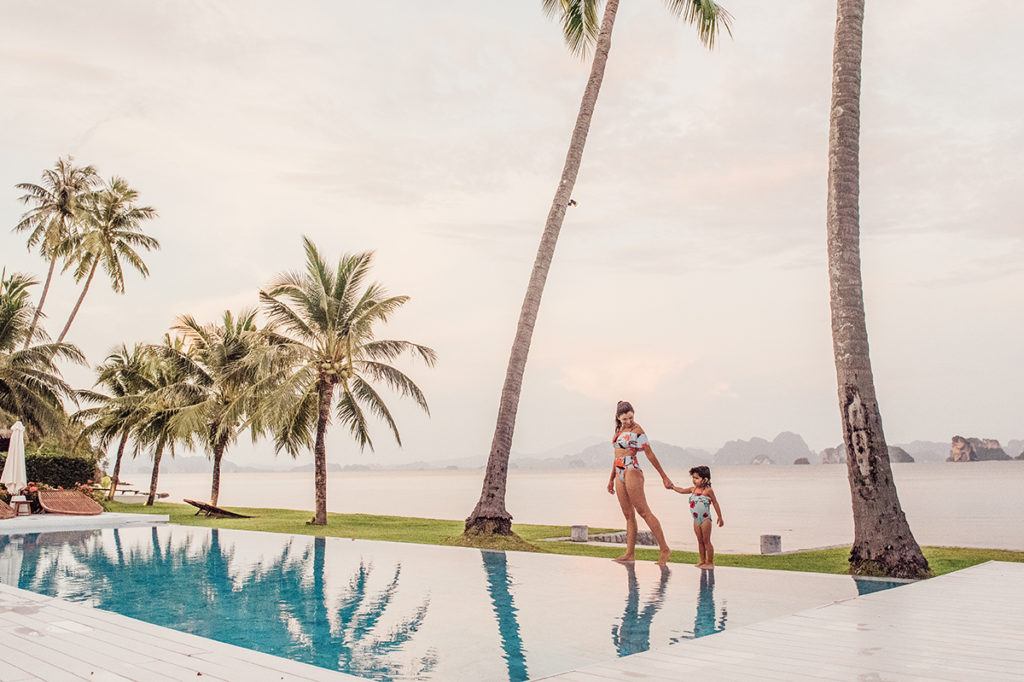 We knew it would be a special week when we were notified that a speedboat would be picking us up to escort us directly to our beachfront villa at Coastal Escape in the island of Koh Yao Noi,Thailand! Aside from relaxing at the beautiful resort, we had the opportunity to take a longtail boat tour of the surrounding islands. We explored an uninhabited island (well, its inhabited by giant bats, haha), fed a large family of monkeys, and snorkeled along pristine water. We also rented a motorbike with a sidecar and drove around the island in style! This was one of the few stays where we knew we weren't ready to leave, due to the amazing staff at the resort, delicious food and drink, and wonderful activities they put together for us.
4. Sunrise at Angkor Wat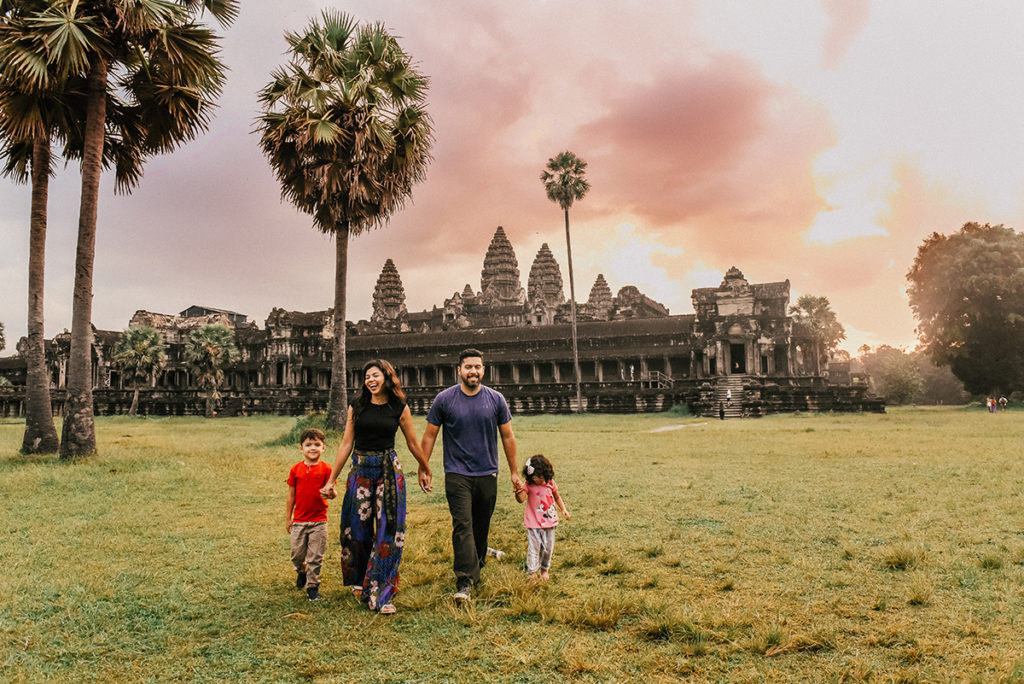 Honestly speaking, we're not big fans of waking up our kids at 4am. But when you're so close to the ancient temple of Angkor Wat in Siem Reap, Cambodia, doing so is a must! Sunrise in Angkor Wat is one of those experiences that we simply won't forget anytime soon. Although there was a big crowd and our kids were kind of grumpy, watching the sun rise above such a magnificent, yet mysterious temple has a certain indescribable mystique. And now that I think about it, the entire time we spent in Siem Reap was amazing. Thanks to the wonderful hospitality of the team at the Navutu Dreams Resort, we were able to take a Khmer boxing lesson, visit a Buddhist monastery, and explore the grounds of Angkor Wat.
3. Seven Days Aboard The Largest Cruise Ship In The World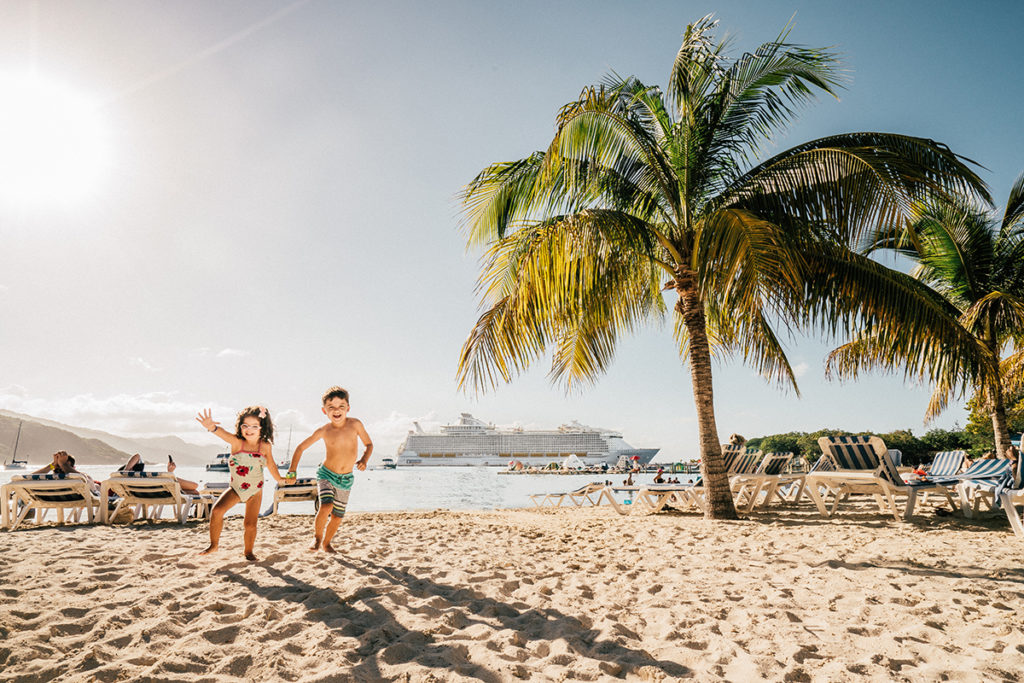 We have a short list of brands that we would drop everything for in order to collaborate. Royal Caribbean is one of them, and when they came calling, we simply couldn't believe it. They invited us to celebrate their newest ship, Symphony of the Seas, as it arrived to its new home in Miami. What followed was the most active and fun week that we've had as a family. There are simply too many things to do on the ship, and the destinations were breathtaking as well. We are typically not big cruisers, but this experience has convinced us that cruising as a family is completely worth it!
2. The Wonderful Island of Maui, Hawaii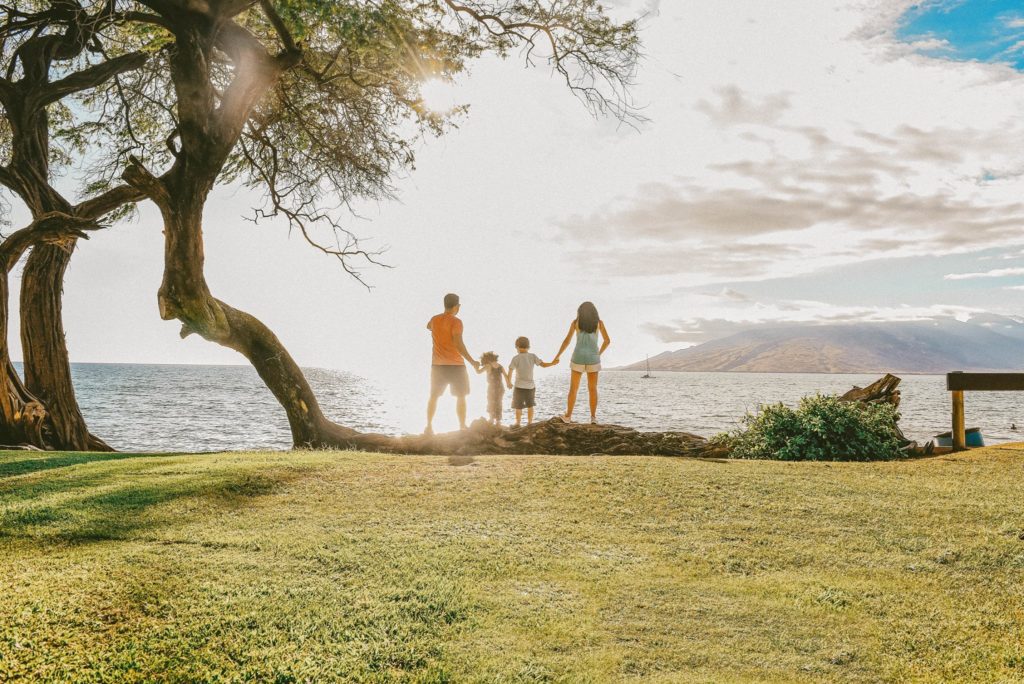 Maui was exactly what we needed for our first full-time family travel destination. I don't think it could have gone any better! We went to the beach every day. We treasured absolutely every moment of newfound freedom as a family. The island was extremely relaxing and friendly. We even rented a campervan and explored as much of the island that we could! And it also led us to realize what an amazing travel community we had found on Instagram. We were kindly welcomed by Josefa (@naturalwellnest) and her family, and got a peek into the amazing lives they live on the island. As we start to consider where we would like to settle down again, Maui is definitely on the list!
1. Cultural Immersion Along the Cambodian Mekong River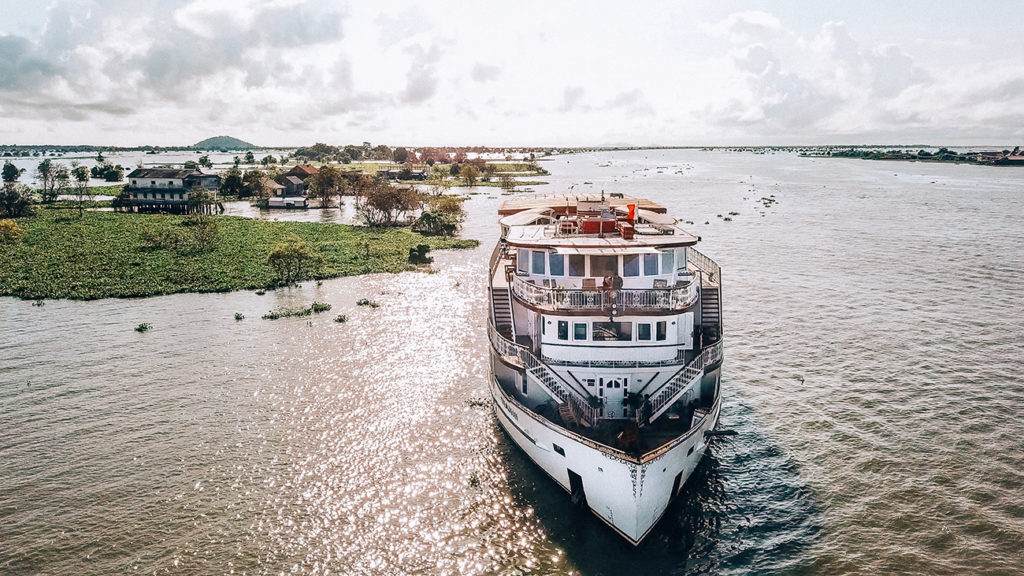 One of the reasons we decided to travel full-time was that we wanted to experience culture all over the world. We had the opportunity to do just that when we worked aboard The Jahan, a small cruise ship that sailed us from Siem Reap to Phnom Penh in Cambodia. Aside from the phenomenal service and kind people on the ship, we got to experience a slice of Cambodian culture as we made stops along the river. We got to learn about how Cambodian communities make a living by making pottery and collecting palm sugar nectar. We took an oxcart ride to visit a local school. We walked around a Buddhist monastery at the top of a mountain. Our kids loved playing with the local children at each destination as well. Overall, it was the most impactful cultural immersion that we've had, and we are humbled by the opportunity to experience the beautiful riverside communities along the Mekong River.
Although this list only includes 6 experiences, there were so many more moments that made us realize that family travel is a true gift. From flying over the Great Barrier Reef in Australia to walking through night markets in Vietnam, these experiences have been an absolute joy and has made all the hard work worth it. 2018 was literally a life-changing year for us, and we can't wait to continue our family adventure in 2019!