If you've been following us on Instagram, you'll notice that we are on the verge of departing on our full-time adventure! For our first "season," we will be traveling from June to December, and will likely be staying anywhere between one to three weeks in a given country throughout Southeast Asia. We chose to "fast travel" because we are simply too curious and excited about a lot of countries, and transportation around Southeast Asia is pretty affordable. So without further ado, here is our itinerary!
Visiting Family in Albuquerque & San Diego
Our first two stops will be to visit both my and Jess's families in Albuquerque and San Diego. Jess's parents, brother and sister-in-law and nieces all live there, so we are excited to spend some quality time with them. Also, to be honest, we are quite EXHAUSTED from the chaos of selling our stuff, quitting my job, and preparing ourselves for our travels, so we also plan to rest a bit and recharge our batteries. After Albuquerque, we will fly to San Diego to spend time with my family. My parents and sisters live there. San Diego has a ton of family-friendly activities that we will be looking to participate in as well. Once we finish these two visits, our main adventure begins!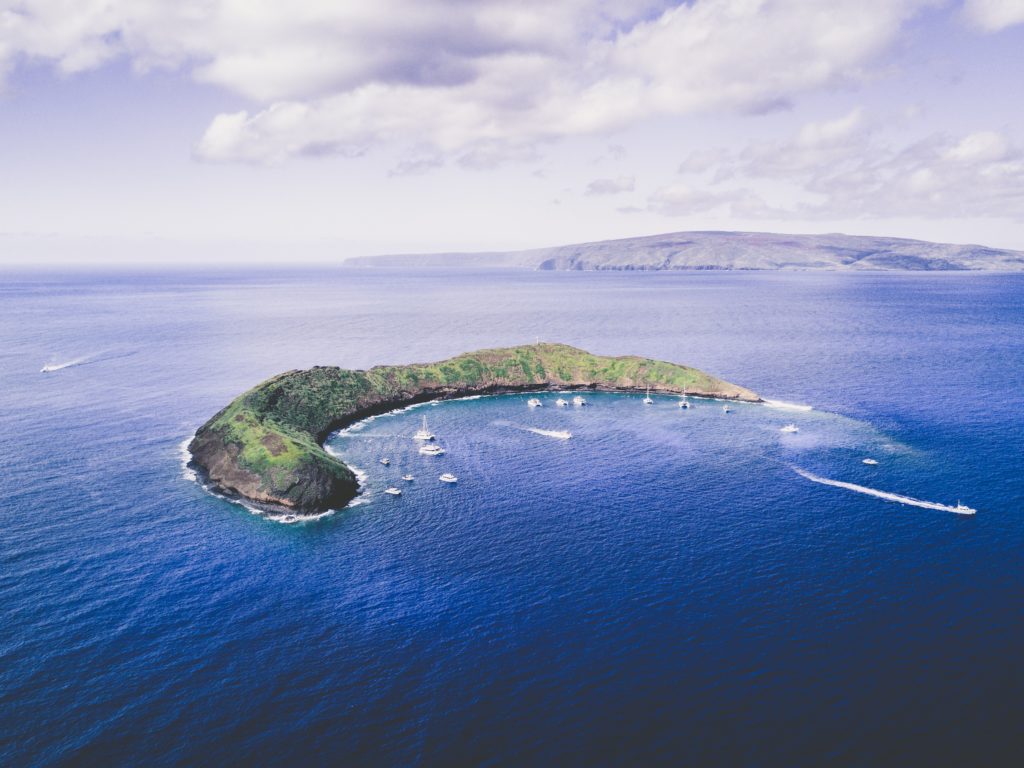 Maui and Honolulu
Our adventure begins in the lovely state of Hawaii. We will begin our travels in Maui, where we will rent an apartment for a few days, and then spend a couple of days cruising around the island on Gypsea, a Volkswagen Campervan from There Classic Campers! We will then hop over to Honolulu and spend some time with my best friend Reinier. Reinier and I have known each other since 7th grade, and went to high school, college, studied Aerospace Engineering and entered the Air Force together. We'll be glad to make it for his promotion to Major and will be excited to explore the beautiful island of Oahu with him!

Manila, Philippines
We will make our first long flight from Honolulu to Manila! We are excited to be staying on an Airbnb in the Bonifacio Global City area. We have plans to take the kids to have some fun at DreamPlay, do some cool "kid jobs" at KidZania, and learn some science at the Mind Museum. We will also probably be adjusting to time zone changes and jet lag, so we plan on taking a day or two to recover.

Bali, Indonesia
We are so excited to finally make it to Bali! We will be spending some time having fun in Kuta Beach. Then we'll head to Ubud; we booked a villa with a pool so we're hoping to spend some quality time teaching the kids how to swim better! We've heard some pretty amazing things about Bali, so we're keeping our schedule open so we have flexibility to pick and choose the activities that we want to do once we get there.

Singapore
Our journey then takes us to Singapore. We will spend the majority of our time at Sentosa Island, which has great beaches, a waterpark, and even a Universal Studios!

Malaysia
We've heard that Malaysia has a great family-friendly atmosphere, so we're excited to spend a few weeks there. We will be in Kuala Lumpur, Penang, and Langkawi.

Thailand
Aside from Bali, we are most excited to visit Thailand. I mean, the food, affordable accomodations, beaches, and culture sound top notch! We hope to make time to visit Phuket, Koh Lanta, Bangkok, and Chiang Mai while we're there.

Laos, Cambodia, and Vietnam
We haven't quite planned our stays here, but we know we want to make it to each of these countries. From the calm and peaceful atmosphere in Laos to the hustle and bustle of Ho Chi Minh City, Vietnam, we are excited to experience the different cultures in each of these countries.

[MAYBE] Sri Lanka
I've been looking into Sri Lanka, and have been surprised by the amount of family friendly activities there! We're not sure if we'll be able to fit it into our schedule, but would love to spend some time in this beautiful island.

Australia and New Zealand
Towards November, we'll depart from Southeast Asia and make some stops in Australia and New Zealand. We're considering renting a Campervan and driving from Cairns to Brisbane, and checking out Sydney before making our way to Auckland, New Zealand. I'm a Lord of the Rings and Hobbit fan, so I'd love to see some of the landscapes that were featured in the movie!

[MAYBE] Fiji
We've been tracking some pretty affordable flights from New Zealand to Fiji to Los Angeles, so if we can make it happen, we'll be exploring this beautiful island and getting some snorkeling in.
Return to the United States
By mid December we will be returning to the US to spend some time with family during the holidays. This will conclude our "first season" of travel, and by then we hope to have the blueprints for our next season, which will take us through Central and South America in early 2019!
If you have any recommendations for things to do or see in any of the countries we've noted above, please leave us a comment!