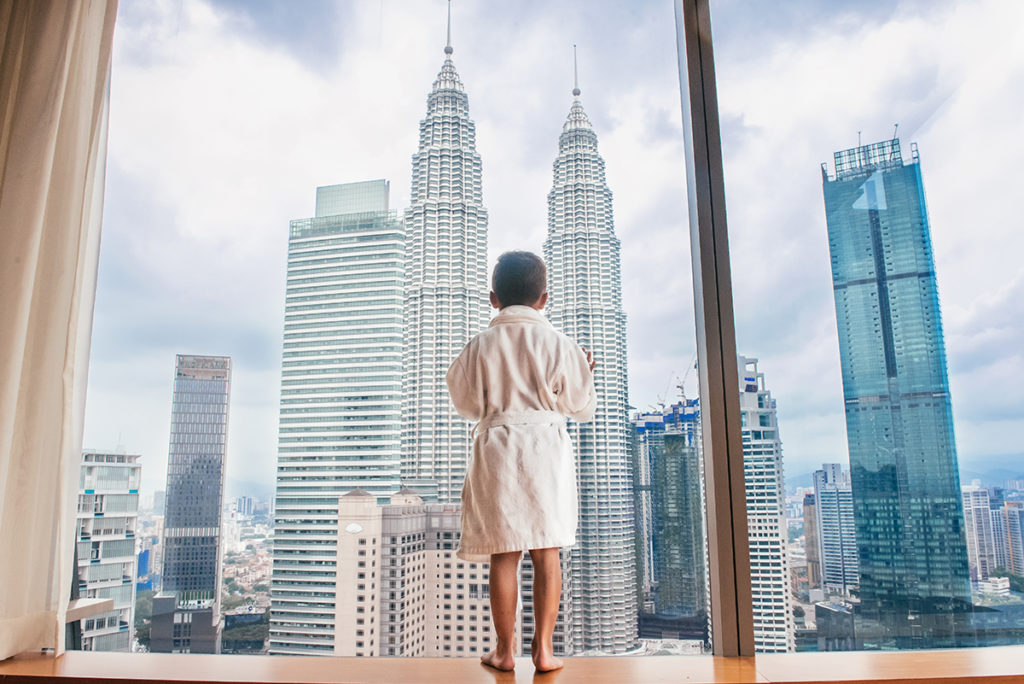 While we visited Kuala Lumpur, we were honored to be invited to stay at the Grand Hyatt Kuala Lumpur for a few nights. The Grand Hyatt is right in the middle of the Kuala Lumpur City Centre (KLCC), overlooking the incredible Petronas Towers and is adjacent to the Kuala Lumpur Convention Center.
Rooms
The Grand Hyatt's 411 guest rooms (including 42 suites) are spread across floors 17 through 39 of a high rise building next to KLCC park. Its rooms range from standard rooms (one king or two twins beds, 505 sq ft), to the Presidential Suite and its staggering 3,650 square feet of luxury.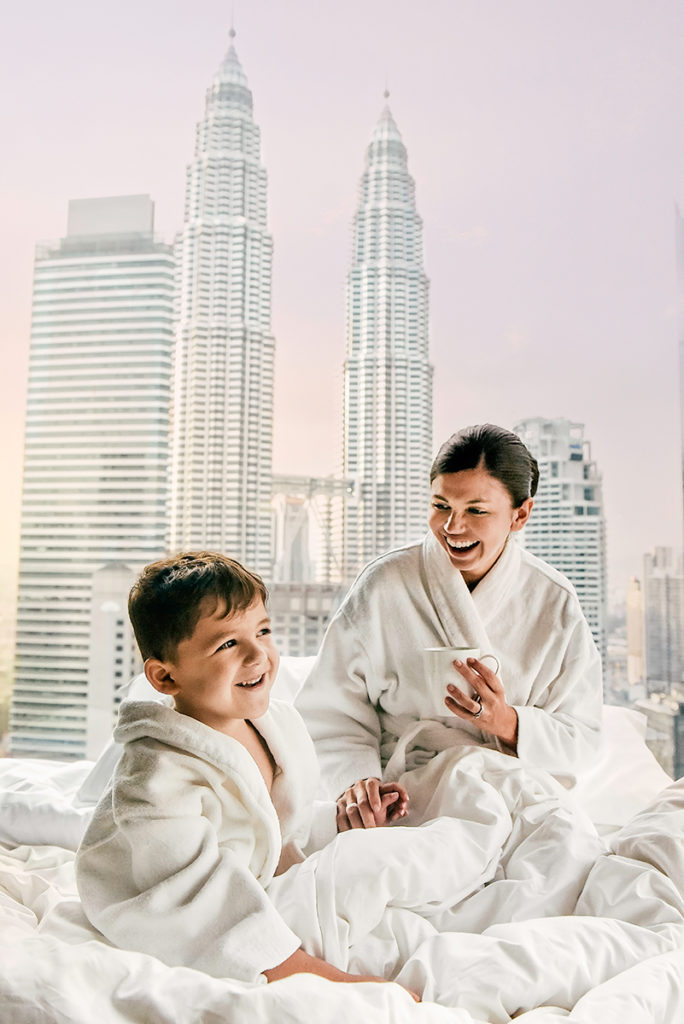 We stayed in a Grand Executive Suite, which included a separate bedroom, living room, and dining room. And it was simply incredible! Floor-to-ceiling windows provide views of the Petronas Towers and KLCC Park, and the views of the KLCC skyline at night were simply unforgettable.
It's also very apparent that the Grand Hyatt team is highly conscious of providing a phenomenal family experience. We received bathrobes for our kids, roll-away beds, and even a list of complimentary "Missing Must-Haves," which includes baby bath equipment, kids' slippers, multiple types of pillows, and more.
Hospitality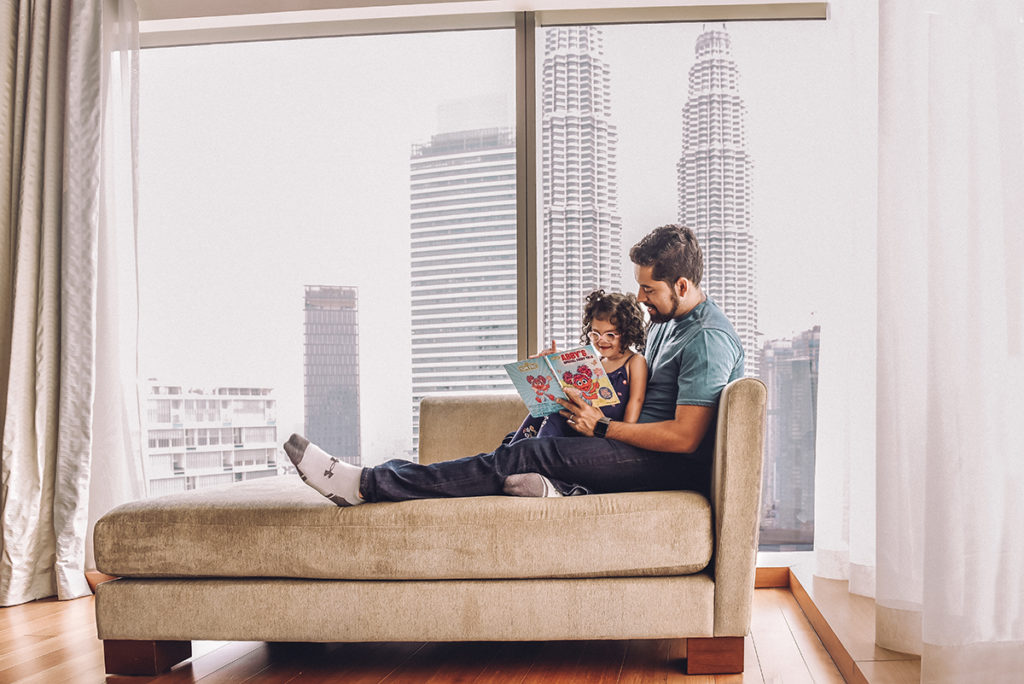 The level of service that we received at the Grand Hyatt Kuala Lumpur really was second-to-none. You might think that is because we received extra attention due to being hosted. That's even what we thought at the beginning! But throughout our stay, we had the opportunity to meet and chat with other families staying at the resort (at their own expense), and they echoed all of our thoughts about the quality of service. The staff was very attentive, quickly learned all of our names, and kept track of the food and drinks that we ordered to the point where they provided recommendations based on what we had previously ordered. From the pool, to the spa, to the restaurants, this commitment to high quality, personalized service is one of the biggest benefits we found at the hotel.
Dining
The Grand Hyatt Kuala Lumpur has a variety of dining options across its three restaurants. We had a chance to eat at all three of them
THIRTY8
This restaurant is aptly located on the 38th floor of the building, and offers 360 degree views of downtown Kuala Lumpur. We had the breakfast buffet here every morning of our stay and it was quite delicious! There were several stations at the buffet, with Malaysian, Indian, and Western food appropriate for families of all ages and sizes.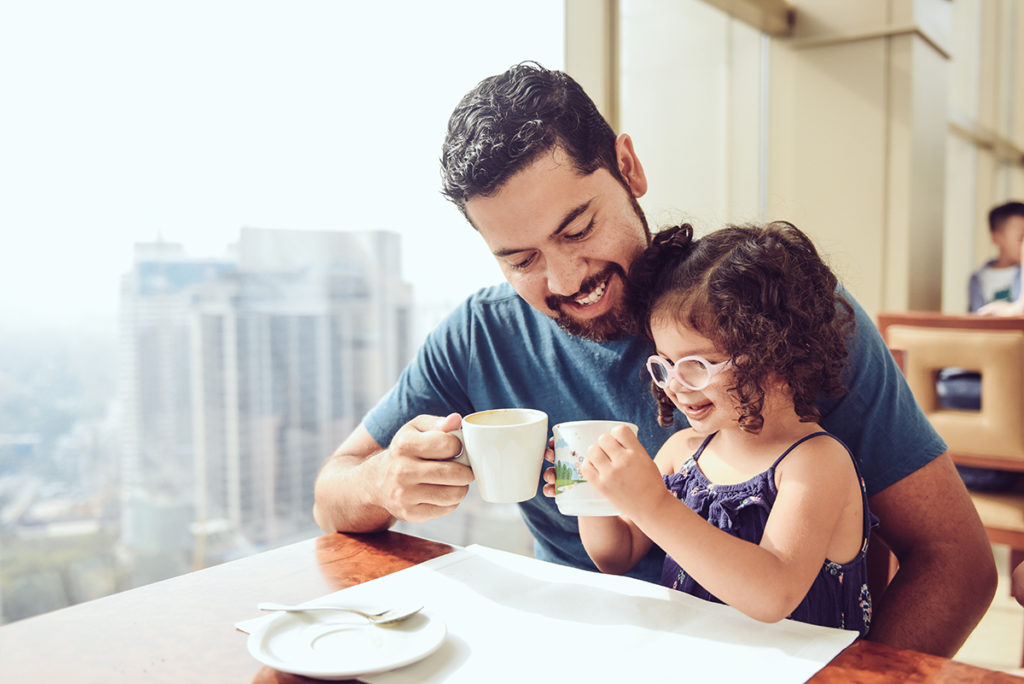 JP Teres
This restaurant is located in the ground level of the hotel, and offers both indoor and open-air seating. JP Teres features a primarily Malaysian menu. We especially loved the Chicken Satay, and Rendang Daging!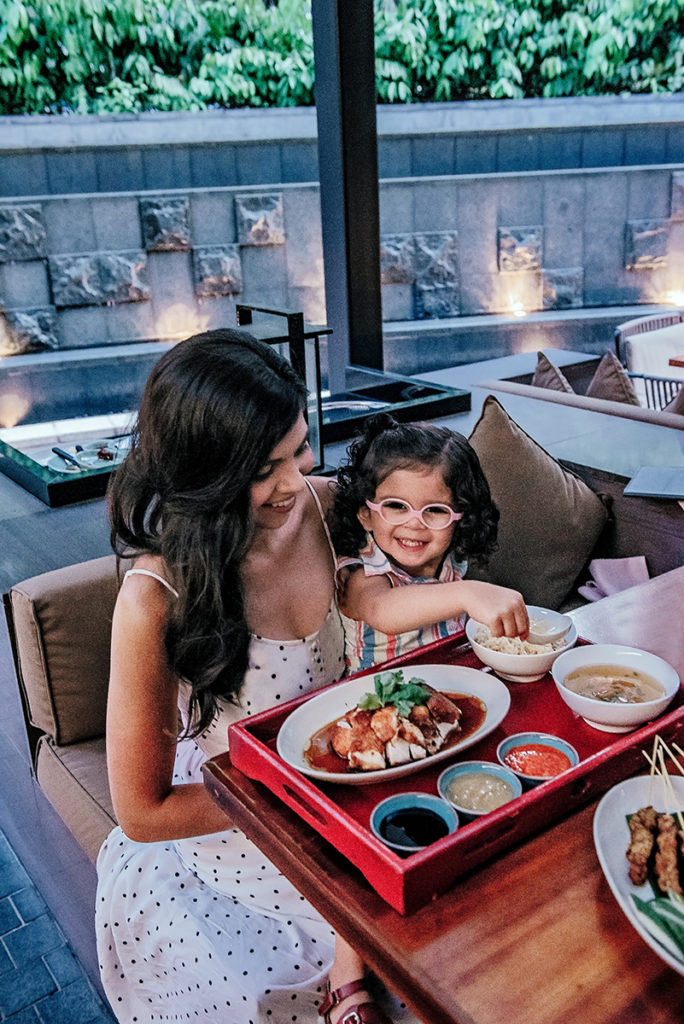 Poolhouse

The Poolhouse is a convenient dining option if you choose to stay by the pool for the day. Refreshing beverages, sandwiches, and grilled dishes are the main part of the menu, which is a perfect complement to a relaxing day at the pool.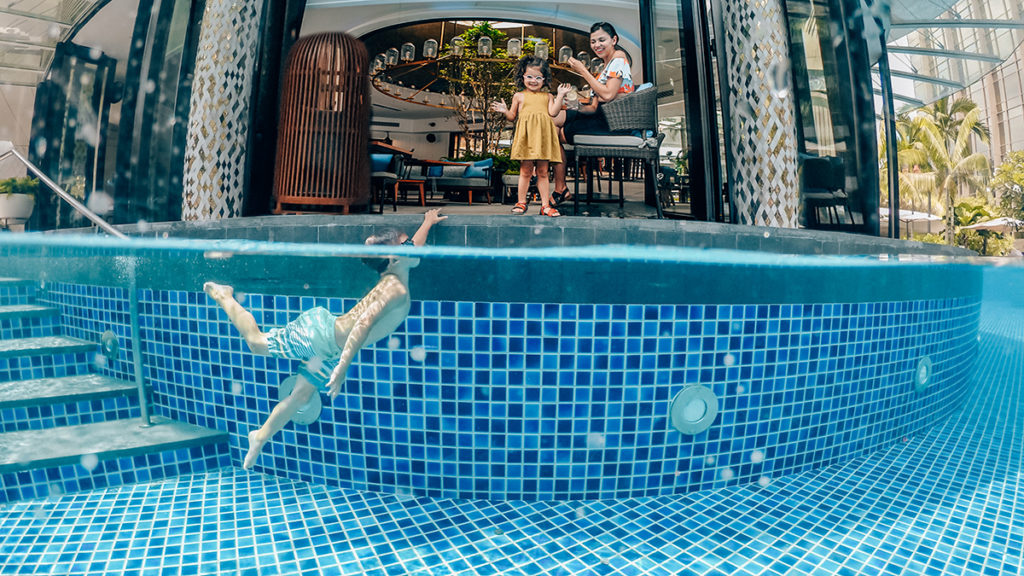 Fitness Center and Spa
The Fitness Center has all that you can ask for to keep yourself in shape while traveling. Treadmills, ellipticals, stationary bikes, free weights, and machines are all available in an air conditioned room. It's open 24/7 as well!
If you're looking for a good pamper session, the ESSA Spa has you covered as well. You can find all traditional spa services here, from massages, to body treatments, to facials. It's open from 10AM to 10PM and is located on the same level as the pool and fitness center.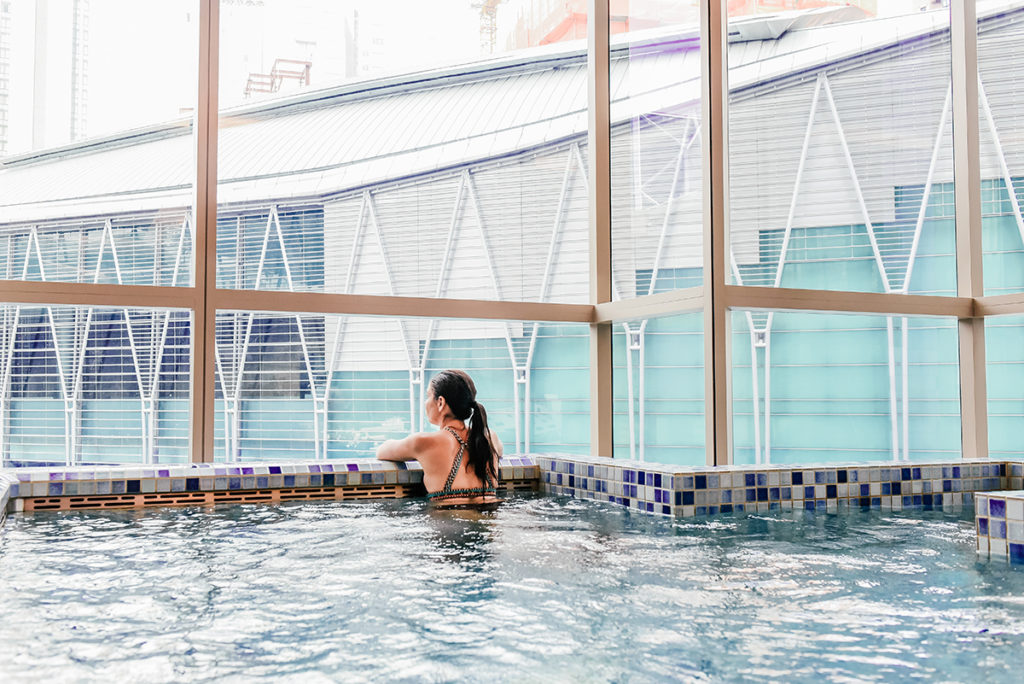 Final Thoughts
Honestly, the Grand Hyatt Kuala Lumpur is one of the best hotels we have stayed at during our full-time travels. The attention to detail, exceptional service, modern and comfortable rooms, delicious cuisine, and central location make this a perfect place to spend a vacation in Kuala Lumpur.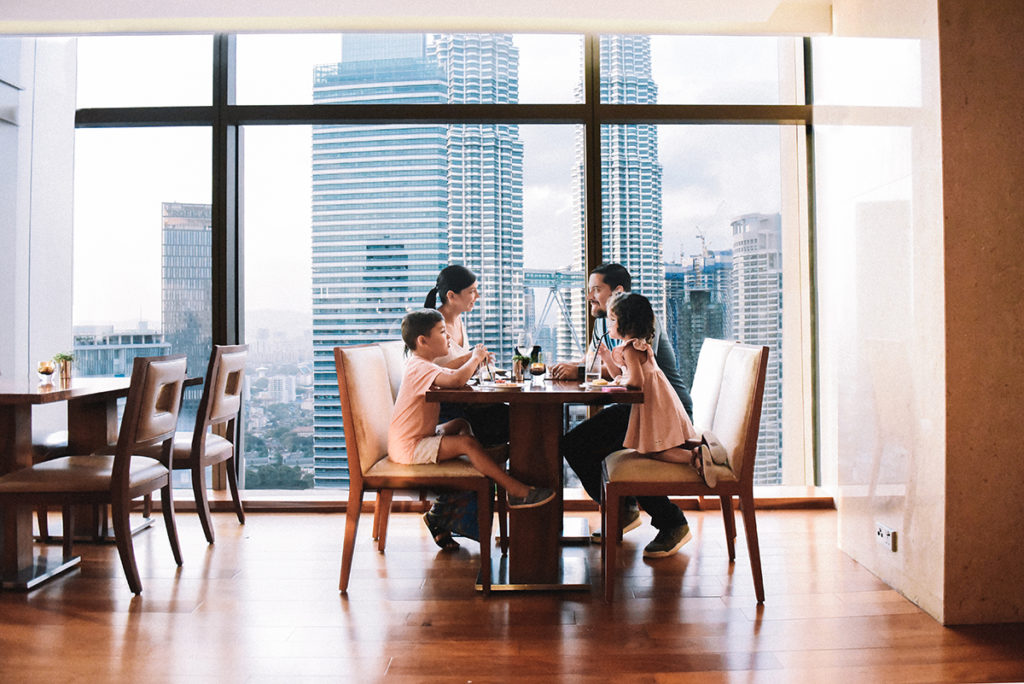 Thank you, Grand Hyatt Kuala Lumpur for hosting us during our stay.
As always, all opinions are honest and our own.