The Chiang Mai Riverside is a boutique hotel, nestled along the Ping river in the southern part of Chiang Mai. We loved the Lanna-inspired architecture, and the hotel's serene location allowed our family to relax and unwind for a few nights. Did I mention all the rooms here are suites too??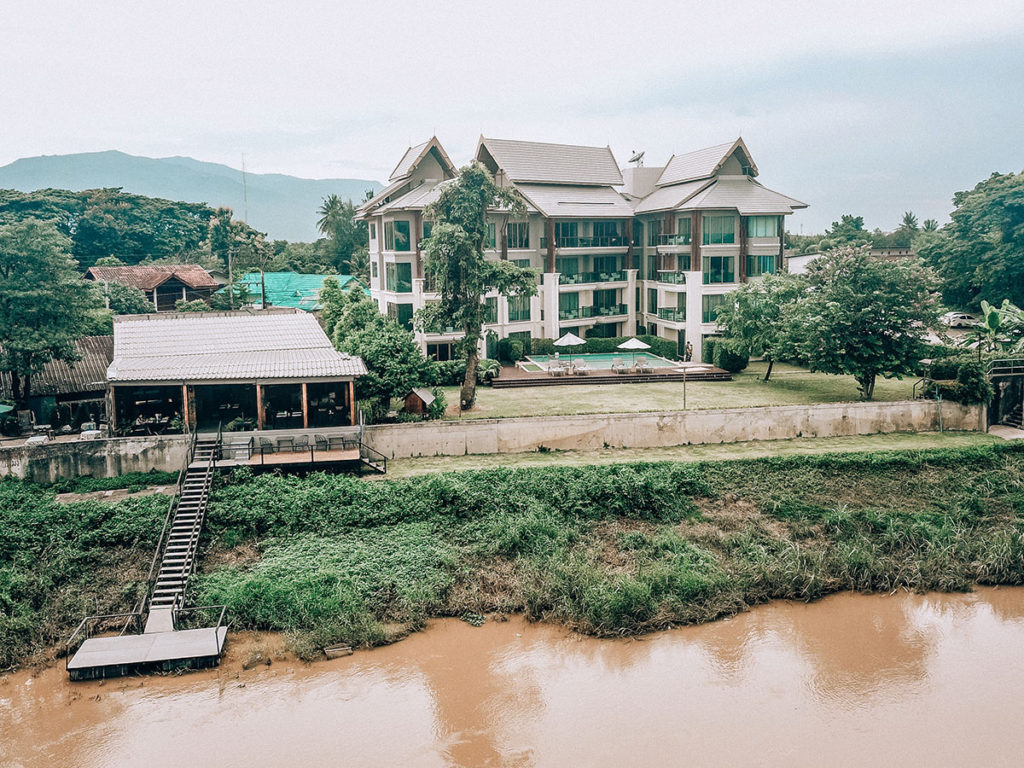 The Room
We stayed in the Vorra Kamol 2-Bedroom Junior Penthouse. And let me tell you, the suite is BEAUTIFUL.  It reminded of us Sex in the City meets Chiang Mai.  We had plenty of space (1,237 sq. ft.) to lounge around, with a kitchen, dining room, living room, reading area and balcony. The kids slept comfortably in one bedroom while we relaxed in the other room.  This hotels had some of the most comfortable beds we have found throughout our travels which allowed us to have amazing rest. This is pretty much the perfect size suite for a family of 4! The hotel also has a main pool, children's pool, and a small fitness area (with only a treadmill and elliptical).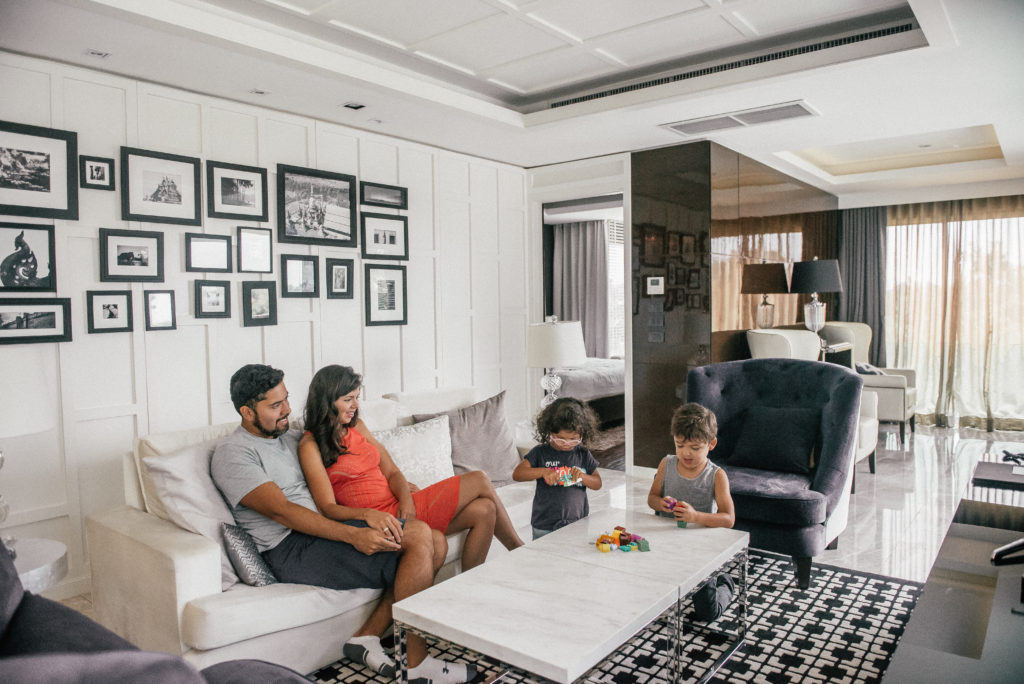 Dining
One of the key features of The Chiang Mai Riverside is that they will bring breakfast to your room and serve it on the dining room table! We ordered from a set menu, with American, Thai, and Asian options as well as fruit and pastries. The hotel is also home to the Vorra Bistro, which is a restaurant that offers both Thai and Western food options. You'll have to try the Khao Soi there, a northern Thai curry dish that is simply delicious!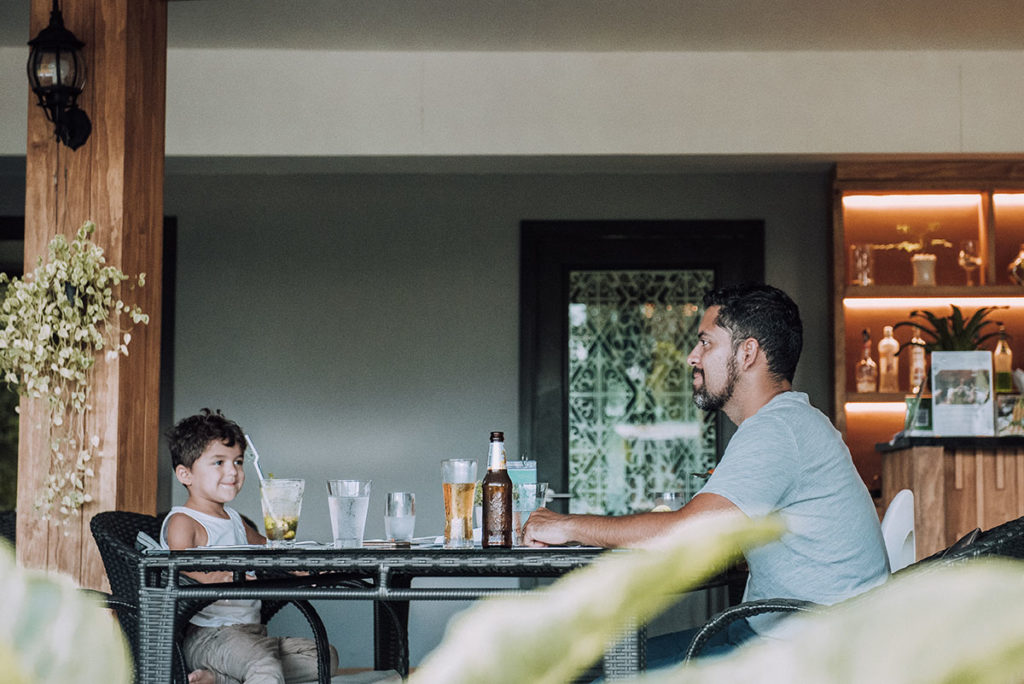 Activities
The Chiang Mai Riverside has a beautiful pool that includes both a kids pool and larger pool. They also offer a variety of tours and experiences through its Vorra Travel service. We utilized the service to book an evening at the Chiang Mai Night Safari. The hotel took us to the Night Safari via comfortable private car, guided us to the entrance, and picked us up at a predetermined time. It felt very seamless and at a very affordable rate, so we definitely recommend using the service to check out some of what Chiang Mai has to offer. They also provide car rental services, and many other tours and excursions, both in Chiang Mai and the northern Thailand region.
Bottom Line
Ultimately, The Chiang Mai Riverside offers an escape from the hustle and bustle of the Old City, but close enough to explore it all. With beautifully designed suites, a quiet location, and fine dining and activities at your disposal, if you're looking for a comfortable stay with modern features, this hotel is the one for you.